Developer Relic Entertainment and Publisher Sega unveiled the next entry to the popular real time strategy franchise, Company of Heroes 3 on 14 July 2021. The game looks to introduce a new theatre of war to the franchise in the Mediterranean (which includes North Africa and Italy). The game introduces an interesting dynamic single player campaign, which looks like an evolution to the Ardennes Assault campaign from Company of Heroes 2. From my earlier impressions, there seems to be an emphasis on infantry in this game, while the scarcity of tanks suggest that they may be harder to procure and mass.
By way of background, the first Company of Heroes game only focused on the Western Front from D-Day in 1944, while the second game Company of Heroes 2 brought in the huge Eastern Front between Nazi Germany and the Soviet Union (while later reintroducing the Western Front). Company of Heroes 2 got a lot of heat for introducing DLC in the form of Commanders and Bulletins that provided players with a slight advantage in matches. It is hoped that this feature doesn't return to Company of Heroes 3. Perhaps harking to its better days, in terms of aesthetics and gameplay from the previews, the game looks to be taking its cues from the fan favorite original Company of Heroes.
In terms of me, I wonder whether there will be new Italian Force introduced or whether we will see the Imperial Japanese Army/Navy in this game eventually. I hope to be able to use planes and potentially ships in the game.
The great news is that if you are keen to try the game now, you are in luck. Relic Entertainment has said that the game is still at least one year out from launch, but want to release the game in its Pre-Alpha Preview state to get feedback from players.
This Pre-Alpha Preview will be available from July 13th 11:00am PDT / 13:00 EST / 19:00 CEST to August 3rd 19:00 PDT / 22:00 EST, August 4th 04:00 CEST and you can download it now on Steam by following the prompts.
The following is from the Steam Store Page:
New Dynamic Campaign Map
The new Dynamic Campaign Map delivers full 'sandbox-style' gameplay, allowing players to command the overall war effort and experience an unprecedented level of strategic choice. Establish vital supply lines before deploying rear guard defenses to secure your advance. Launch air and naval strikes to weaken and scatter enemy forces or liberate a nearby town to develop a Partisan spy network.
Playable US and British Forces
For the first time ever, command both the British and American forces in one campaign. Take control of iconic new units such as Ghurkas Special Service Forces, Chaffee Tanks and many more, as you prepare to liberate Italy from the grip of Axis occupation.
Full Tactical Pause – Battle like never before!
Test out our new and completely optional 'Full Tactical Pause' feature, delivering total control over the pacing of your single-player battles. Queue up everything whilst paused – from build orders to movements or unit abilities – then unleash lethal precision plays to gain the edge in battle.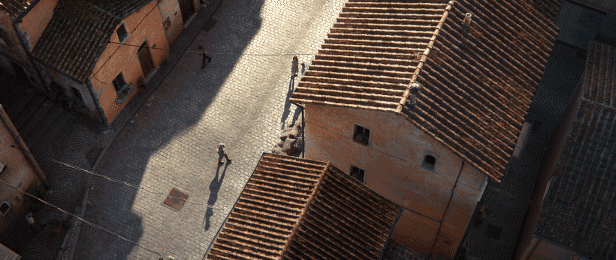 Skirmish Encounters
Experience incredible action across a variety of intense missions, including dynamic new 'skirmish' mission types in this Pre-Alpha Preview experience. This is your chance to provide feedback on what you like and what you'd like to see sharpened in the final single player campaign.
A Stunning Theatre Of War
Welcome to the Mediterranean – a breathtaking new theatre filled with untold stories of war. Engage ferocious enemy forces across Italian mountain passes and breathtaking coastal vistas. Stunning visuals deliver authentic and highly diverse environments designed to keep you on your toes. Note – North Africa not included in this preview.
If you want to watch the Official Trailer for the game, here it is:
If you liked the article, hit the 'like' button, message me or help me out by clicking on the ad below (or elsewhere on the page):